In my music there are two equal main streams that determine my musical work the last 35 years mainly:
The composition of orchestral music of different stylistic characteristics, and jazz with all its musical variations.
Overall, I recorded more than three hundred CDs or records. Since 2004, my work has mainly moved to the USA , because I could be active both in the field of orchestral music as well as the field of jazz.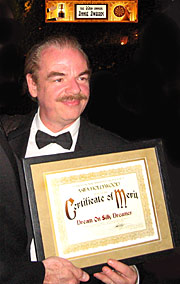 "THE ARRANGEMENTS OF KUNO SCHMID ARE SO GOOD THAT I´M JEALOUS" – Oscar and Grammy Award winner Johnny Mandel, Los Angeles July 2009.
"KUNO IS AN EXTREMELY TALENTED MUSICIAN" – Grammy Award winner Joe Zawinul, Los Angeles, 1989.
"KUNO SCHMID IS A GENIUS, AND I DON´T USE THIS WORD LIGHTLY" – Hal Gaba, President of Village Roadshow Pictures and Concord Records, Beverly Hills 2005.
"HIS MUSIC IS WONDERFUL, PERFECTLY FITTING TO THE FILM!" – Roy Disney – Walt Disney´s nephew and former President of the Walt Disney Company about Kuno´s music to the film "Dream On Silly Dreamer"